ERP STEEL-A Pro system,
optimized for small and medium cutting, bending and assembly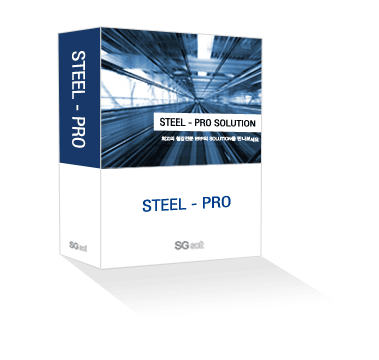 Rear panel model cutting
Round bar cutting
Shaped steel cutting
Cutting and assembly of various steel products
BOM management
Subcontractor processing management
Characteristics of Product
Automatically store the product weight and image generated by Cadwin Nesting program and Data Sync Program in ERP system.
Improve the inventory efficiency through the management of leftover after cutting.
Easy inventory sorting by managing the inventory stowage location and stowage sequence with PDA.
Provide free Excel Uploading function.
Manage the whole processes to shipping with the information registered when winning the order.
Application Area
The business that cuts the steel products straight and processes with laser
Business that fabricates the steel structures by preparing BOM
Business that produces the cutting and assembled products such as shipbuilding, heavy equipments
Business that produces the casting, etc.
Enable to be applied to all areas of small and medium cutting businesses
Included Tasks
Order management
Part/ BOM
Nesting Management
Purchase Management
Process Management
Shipping Management
Payment Management
Entry and
Release Management